Triple-M Register Cars for Sale
1932 J2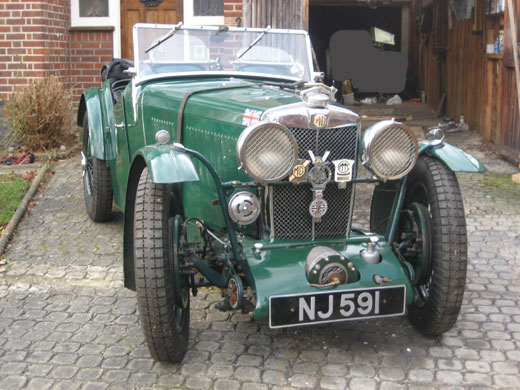 J2 chassis 2414, Registration NJ591, Triple-M Register number 3048.

1932 J2, British racing green, cycle wings, bucket seats, 12 inch brakes and Moss supercharger, in good condition as used by late owner who adored and used the car when the weather permitted.

PA 2 seater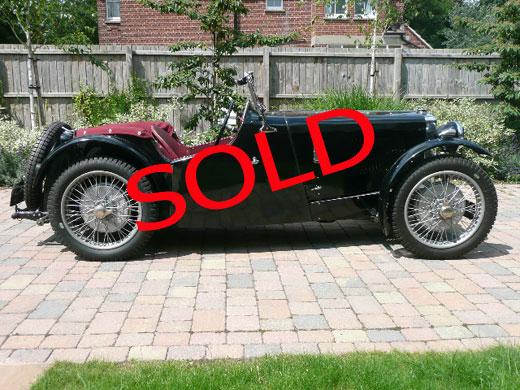 Possibly the best driving Triple M (road) car Iíve ever owned (and Iíve owned/driven many).

Extensively rebuilt by me 10 years ago and virtually trouble free since.

Itís a good useable car but nowhere near concours, so if you want an all original car with shiny paintwork itís not for you. This is more suitable for someone who wants a go-anywhere, reliable car with a well-used look which performs exactly as it should.

Engine to PB spec. Original crank/rods (crack tested, balanced). Lightened flywheel. Bob Jones cam. TA bronze 1ľĒ carbs. PA gearbox (rebuilt). Original body but very solid. I brush painted it 10 years ago but still looks tidy enough. Very nice hood, side screens, tonneau. 400-19 Blockleys. Very taught steering and good brakes (12Ē cable). Original MG registration number. PB dash (ex-Works Cream Cracker!) and instruments.
First in the road-going class at the MGCC Silverstone Sprint a few years back which is the only proper Ďspeedí event I have done with it.
Iím selling another car (see my other advert) and I have some nice spares, special tools, books, etc. which will initially be offered to whoever buys either car.
The car is in Cambridge.



1934 MG PA 2 Seater project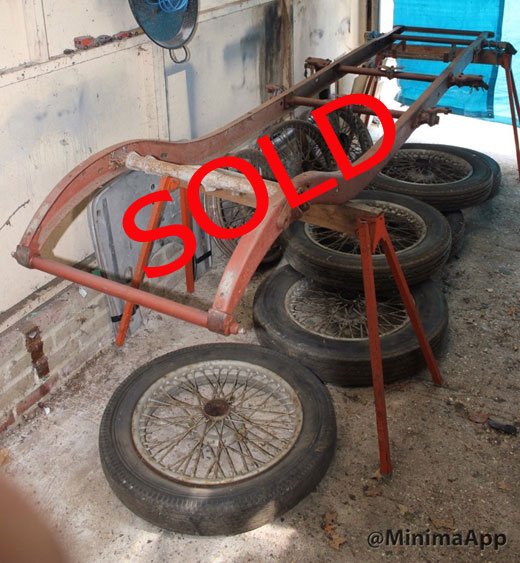 This car was purchased by my late father in 1960's and was in daily use until 1970 when it was taken off of the road and completely stripped for restoration.
It has been dry stored since this strip down, I have too many projects so I have decided to pass the car on to someone who can dedicate the time required.
All parts seem to be there with there with the exception of seats, although the seat hardware is present.
New parts including ash frame,deluxe dash,firewall also rebuilt parts including rev counter,oil temp and water temp etc.
Photos only show a sample of parts in store.
I have a folder of info starting in about 1959, a rare chance to obtain a rare car.
1934 PA (UK)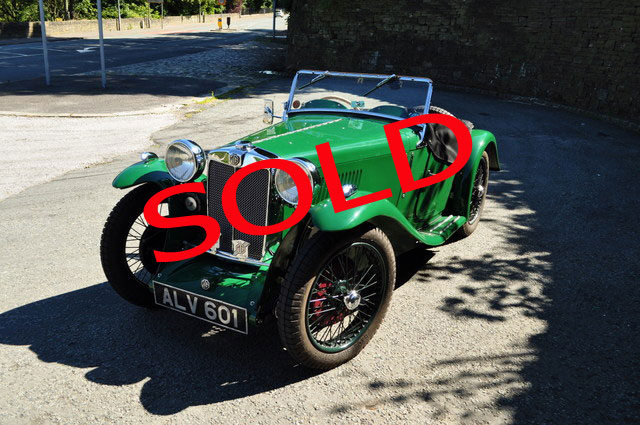 This car has been extensively rebuilt over the past 5 years, many new parts but not over restored.
All chassis items, brakes and cables, wheel bearings and diff pinion bearings replaced. New Hartfords on front, rebuilt Hartfords on rear.
New ash frame and aluminium body panelling. New rear wings. All chrome excellent. New hood and tonneau cover.
Completely rewired, dynamo field coils replaced, charges correctly. Indicators fitted , trafficators also work. New headlamps.
New dashboard but original available. Water temp gauge fitted.
Cylinder head rebuilt with seat inserts. 7:1 CR. New inlet valves, rocker fingers & shafts, bushes and camshaft. Vertical drive bearing replaced. New water manifold.
Great history, all matching numbers, replacement PA engine with history fitted in the past.
The car has been very reliable, driven to various MGCC events, including mid Wales 2013, Scarborough-Morcambe 2013 and Wolds 2011.

1936 PB project (Netherlands)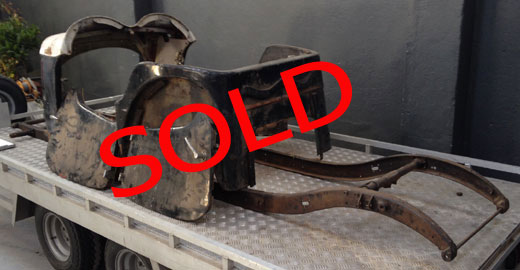 PB 0726 was sold on 27th Jan 1936.
Engine # 864A, Gearbox # 135P
Most of the parts for this car are included, see the pictures. There are some new and repaired parts by John Marks
1931/32 MG F1 Magna 4 seat tourer (Scotland)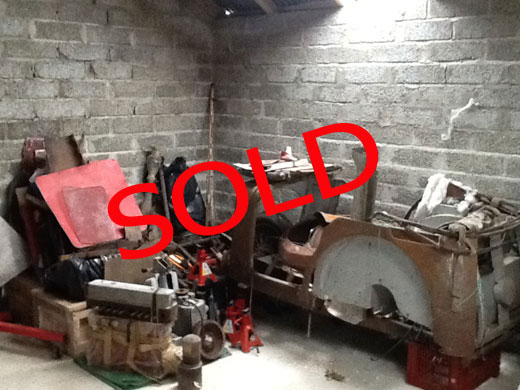 For sale rare 1931/32 MG F1 Magna 4 seat tourer Ė restoration project. Largely complete (including log book) with exception of headlights and seat frames. Other equipment such as axle and engine stands, welding unit and panel beating tools included. Sadly having to sell due to unfortunate family circumstances.

The car is in Rousay off mainland Orkney, Scotland


1935 NA (Belgium)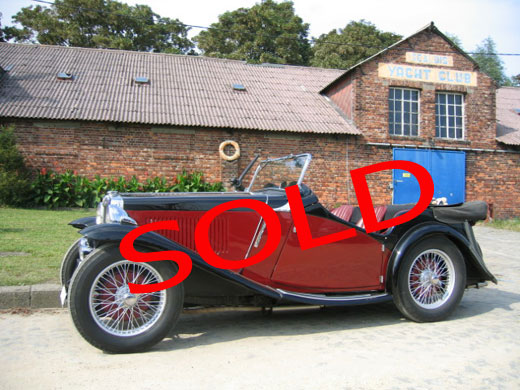 Black and Burgundy colors (as original) with silver wheels/ red leather interior. Original car with replaced engine (1964), gearbox, bodywork and totally rebuilt several years ago. Fully weather equipped with tonneau, sidescreens and hood. Very good chromework. Mechanically excellent, good oil pressure, rebuilt instruments, original dashboard, good paintwork and all in it's original color scheme,
paintwork very good but not concours. All gauges rebuilt. Trailer is also available, and is special build for the size of this car!! There are many papers from restoration and also of older owners of this very kind MG NA 1935. Also manual and parts list is including.
Cars is sold for second hand by the famous Bellevue Garage at 1938 as seen in an advert in the Sports Car (see picture).

MG M-type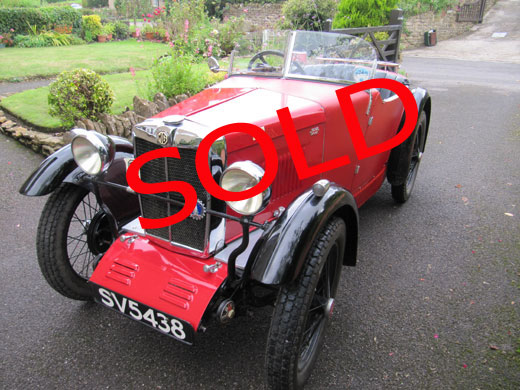 Vintage M type 2M1544 Reg. No, SV 5438 for sale. Eligible for V.S.C.C. Vintage events. Car rebuilt with new body some years ago by Mike Ellis, recent total engine re-build by Barry Foster with new block, Phoenix crank and rods, Baynton-Jones fast road camshaft, carburettor rebuilt by Burlen, close ratio four speed gearbox. A very solid and correct car with excellent performance. New unused full weather equipment. Best MMM at Kimber Classic Trial 2012 and within seconds of an overall win this year. Trouble free tours of France and Wales. Much post-war history.

Alan Grassam 01935 863673
F-type Stiles body (Netherlands)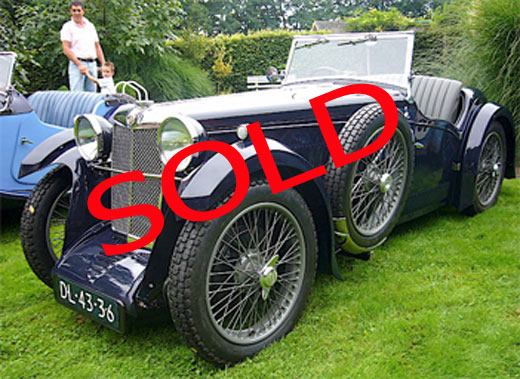 MG F, Type Stiles, 6 cylinder engine, 3 seats
Concours car, Original engine, Rebuild between 2005 and finalist in 2012.
All original details like steering wheel, head lights, interior, new tires etc.
Original documentation like certificate from factory included
Built in: 1932
Body was made by James Young
The car is in a excellent shape.
The car is located in The Netherlands in a place near Haarlem (20 min. from Amsterdam)


My contact details:
Frank Schuyer
Mobile: +31 653 898005

Please ignore the different registration numbers shown in the pictures. The car is F1286
Nick
1933 J2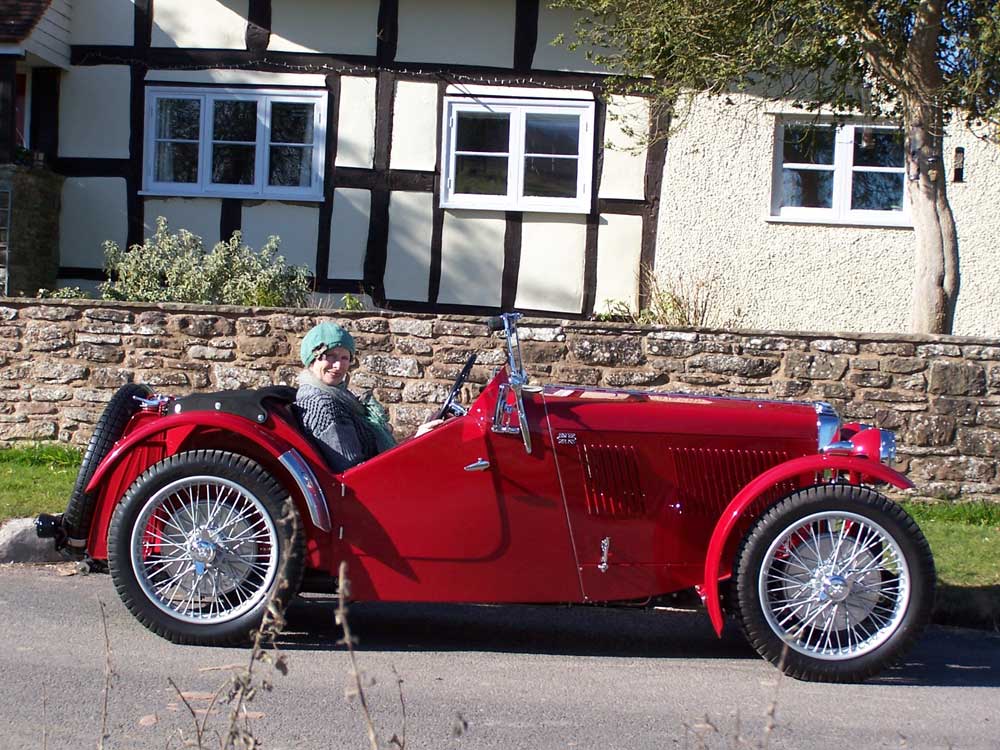 Our much loved MG J2 is reluctantly offered for sale and seeking a new home with a MMM enthusiast.

This beautiful 1933 J2 has been fully rebuilt to the highest possible standard with no expense spared. Completed in early 2010 the standard of engineering, the quality of work and the finish achieved are exceptional. OC 3816 was the winner of the car of the show award at the Brooklands MG Era meeting in 2012.

Incorporated at the time of the rebuild are a number of period modifications to enable it to be driven confidently and enjoyably in modern day traffic conditions and to provide the correct basis for competition use if so desired.

Full specification available on request but this includes:- Fully rebuilt engine with new block, Phoenix crank and rods, Venolia forged pistons, Supersport big Cam, C/J4 front housing with oil and water pump, ported and gas flowed head with hardened seats, J3 exhaust manifold, etc, etc.

It has J4 Split track steering, rebuilt steering box, 12 inch brakes with Typecast alloy/iron drums, rebuilt gearbox with new close ratio gears, rebuilt axle with new 8/43 CWP and 4-star diff, strengthened axle casing, special heavy duty half shafts, new wheels and hubs, Blockley tyres, etc, etc.

Bodywork by Steve Gilbert, Collingburn upholstery, chrome and nickel plating by Derby plating and a show standard top quality paint scheme.

Email for full specification and further details

1934 PA (UK)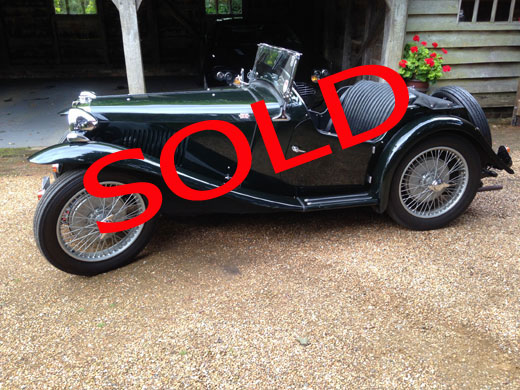 MG PA midget, first registered 14.08.34 Chassis No.PA1311, Engine No.1530AP, MMM No.2600. Beautiful dark BRG with black leather interior. Immaculate condition, used and maintained regularly. Owned for last 26 years and only being sold to make garage space for new vintage vehicle.
This PA is one of the few fitted with hydraulic brakes from new = they work well in modern traffic!

Ė Also available, a Brian James fully enclosed space shuttle car trailer into which the PA fits with 2 inches to spare - £5,000

Tel: 01892 862441
1930 M-Type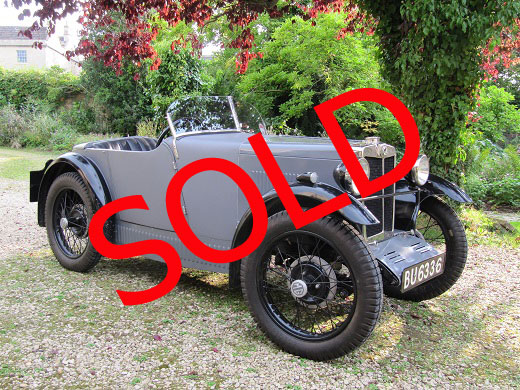 2M/985 was first registered in February 1930 and has been the subject of a 5 year restoration completed in December 2013. Since then, I have covered some 2000 miles, having just returned from a 600 mile trouble free tour of Devon and Dorset. The restoration included a new body by Dave Cooksey and an engine built by Oliver Richardson. The engine is what you would expect with a Phoenix crank, C Type cam etc etc. and will cruise happily at 50/55mph with 100psi oil pressure. It is fitted with a J2 4 speed gearbox. The car is finished in Grey, as it left the factory in 1930, and is upholstered in black leather, with leather covered interior panels. I chose to nickel plate, rather than chrome and am very happy with the result. The newly rebuilt (large centre) wheels are shod with Blockley tyres. It comes complete with an excellent tonneau and hood. The car has been converted to 12v and has been fitted discretely with a flashing indicator system. In all respects, I have tried to be as faithful as I could to the original Ďlook and feelí of the car. It is reluctantly offered for sale to fund the purchase of a rarely available MG project vehicle. I think you would be hard pressed to find a better example.

For more details please contact Hugh Barnes or call 0779 515 0238. The car can be viewed in Cambridge.
PB 4 seater (UK)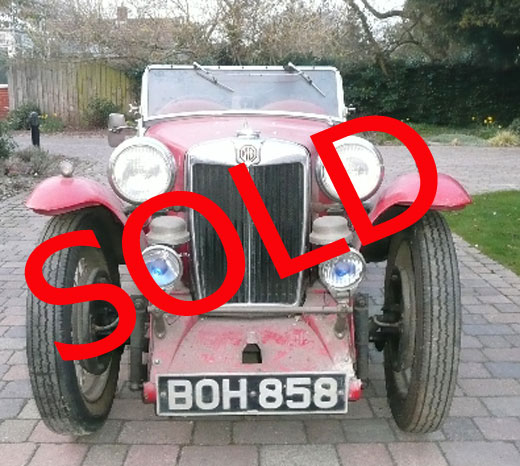 Very original and complete PB 4-seater. Pics show car as I acquired it since when it has been totally dismantled and much work done e.g. chassis blasted and painted, axles, springs, trunnions, correct headlamps re-chromed etc, shocks. Car back on 4 wheels with original body back on but otherwise completely dismantled. Everything there and all nos. matching. Many components sandblasted and in primer. Simple rebuild with much of the donkey-work done. Will make a very nice car. All correct original instruments and dashboard fittings. Superb radiator and shell with really good chrome. Rebuilt original PB gearbox with excellent internals. Engine dismantled for inspection but all really good. Super block and head and everything believed to be original to this car. Some new spares. e.g. Phoenix crank/rods, exhaust system, brake cables, new brake cams.

Iím selling another car (see my other advert) and I have some nice spares, special tools, books, etc. which will initially be offered to whoever buys either car.

The car is in Cambridge.

Price £18,950 firm. (I wonít take less so please donít ask me to).

Contact: 01223 229365(w) 01223 479615(h) 07818 456511(m)
13 records found