Triple-M Register Cars for Sale
1935 PA (UK)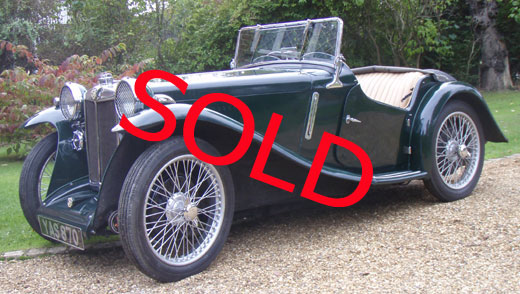 British racing green with silver wheels/ tan interior. Original car with its factory engine, gearbox, bodywork and totally rebuilt several years ago. Fully weather equipped with tonneau, sidescreens and hood. Very good chromework. Mechanically excellent, good oil pressure, rebuilt instruments, new dashboard, very good paintwork and all in it's original colour scheme. Buff logbook.


1934 MG PA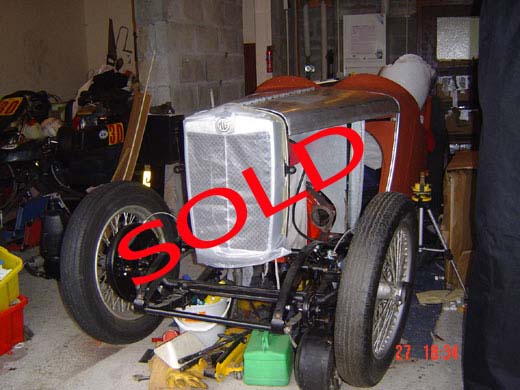 Chassis number PA0287, registration number VH 6376

This is not the usual half baked unfinished project but a full restoration that I do not have the time to complete due to sons interest in motorsport. I have purchased all components from recognised specialists over the years, all parts are top quality as is all of the work put into it. I have a file with receipts etc.

My intention was to build a replica Le-Mans car.

New parts:-

llenares ash frame and dashboard.
Steve Gilbert body, aluminium bonnet and aluminium cycle wings.
Cycle wing stays and correct fittings, dampers, headlamp stone guards, rear lights, side lights, spotlight, battery carrier, Brake cables, central greasing system, door locks and handles, QR radiator and fuel caps, wiring loom, dash controlled fuel cock, firewall, chrome radiator mesh, propshaft, leather bonnet straps, aero screen, 4 spoke steering wheel, rubber parts, gaskets and carb overhaul kits.

The following items have been reconditioned:-
Instruments, cylinder head, chassis, springs, dynamo, starter motor, voltage regulator, axle casing.

The following items have been re-chromed:-
Radiator, steering column, headlamp bezels.

I also have the original full windscreen frame, wipers, swept wings, full hood, side screens, tank and exhaust.

1934 PA 2 seater (Bolton UK)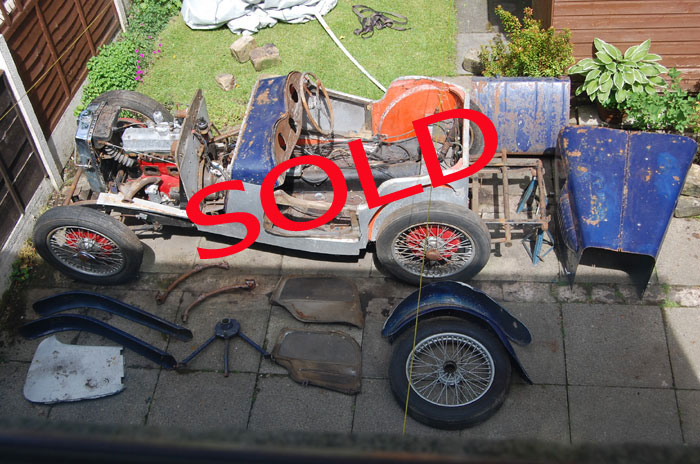 1934 MG PA 2 seater chassis number 0900. Owned by my father since 1974 (receipt kept along with follow up letter from previous owner) he drove the car for a few years and then stripped it with the intention of restoring but never did. I am reluctantly selling as i do not have the space or time for such a project. I would like to see fully restored to all its glory as this car does have high sentimental value to me. As far as I am aware the car is complete. Thanks to MMM register I have possibly the original Instruction manual found to be in New Zealand. I also have a binder which I have compiled over the years with letters, receipts, 1974 tax disc and ration book from the 60's. If any more information is required please contact me.
1934 PA (UK)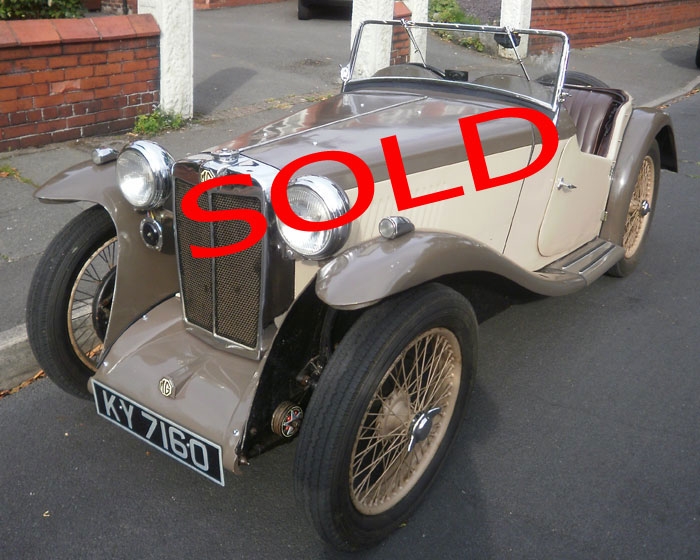 This PA, Chassis No. 0953, has been brought back to life after lying dormant in dry conditions for over 35 years.

It is now a useable car although more work needs to be done to make it pristine.

Much of the wooden frame was replaced in the 1970s and the tub and doors skinned in aluminium. Generally the chrome work is excellent. The dashboard carries a
rebuilt mileometer and a rev-counter in very good order. The dynamo has been rebuilt (receipts available).

The original registration number KY 7160 is retained on a new V5C. A good hood frame is with the car but requires hood and tonneau. The seats, remade in the 1970s, are
in very good condition.


MG KN Magnette University Speed Model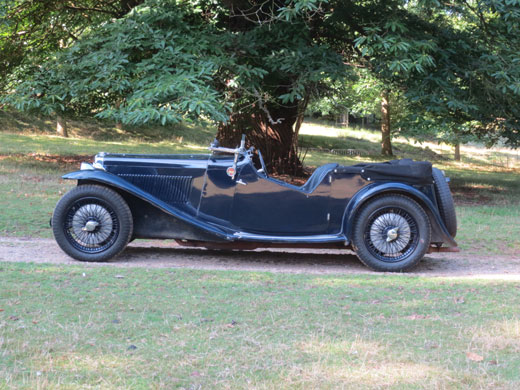 Mechanically excellent, everything recently rebuilt. 1580cc, Volumex blower with pre-heater, overdrive gearbox, alternator, split system hydraulic brakes, uprated diff. New 72 spoke wheels. All gauges rebuilt. Interior in excellent condition. Full weather equipment. Paintwork good but not concours.
1930 M-type (UK)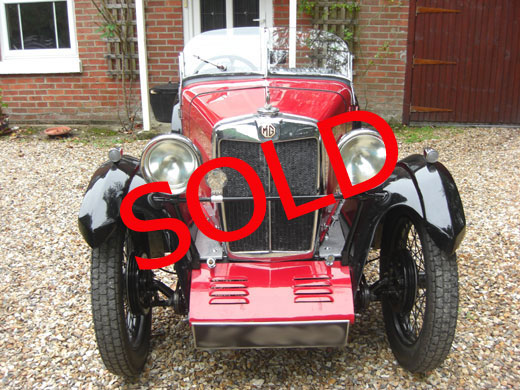 MG M Type metal bodied 1930 Mot until August 2014.
In the last 2 years the car has had a major upgrade to include:
Complete respray and re-trim of cockpit new floor boards plus new tonneau cover.
All wheel bearings kingpins and brakes replaced.
4 Speed J2 gearbox and clutch fitted.
New windscreens plus re-chrome of frames.
Headlights re-silvered.
Dynamo rebuilt and wiring checked.
Spin-on oil filter fitted to overhauled oil pump.
Engine previously rebuilt with Phoenix crank and rods plus C Type camshaft by Colin Tieche Engineering.

Fitted with excellent Avon 400/19 tyres plus new spare.
Car featured in Thoroughbred and Classic Cars spring 2001 and Great Marques MG book.

Phone: 01202 824048
Reliable fun car being sold to make space for new project.
1935 NA (Belgium)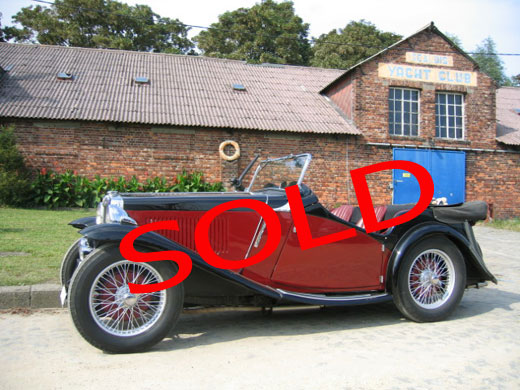 Black and Burgundy colors (as original) with silver wheels/ red leather interior. Original car with replaced engine (1964), gearbox, bodywork and totally rebuilt several years ago. Fully weather equipped with tonneau, sidescreens and hood. Very good chromework. Mechanically excellent, good oil pressure, rebuilt instruments, original dashboard, good paintwork and all in it's original color scheme,
paintwork very good but not concours. All gauges rebuilt. Trailer is also available, and is special build for the size of this car!! There are many papers from restoration and also of older owners of this very kind MG NA 1935. Also manual and parts list is including.
Cars is sold for second hand by the famous Bellevue Garage at 1938 as seen in an advert in the Sports Car (see picture).

1931/32 MG F1 Magna 4 seat tourer (Scotland)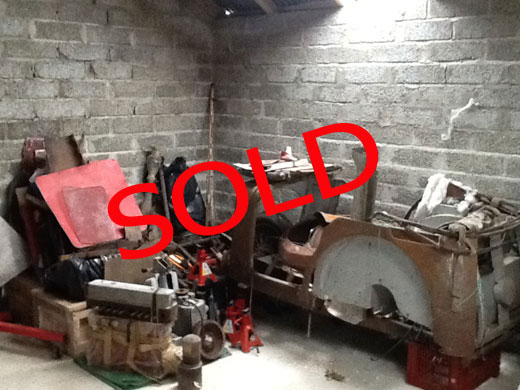 For sale rare 1931/32 MG F1 Magna 4 seat tourer – restoration project. Largely complete (including log book) with exception of headlights and seat frames. Other equipment such as axle and engine stands, welding unit and panel beating tools included. Sadly having to sell due to unfortunate family circumstances.

The car is in Rousay off mainland Orkney, Scotland


MG PB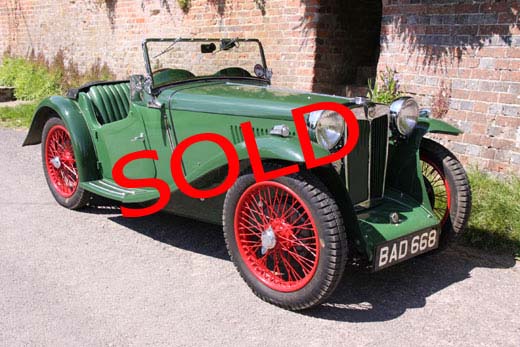 PB0466, reg.no. BAD668, has been totally rebuilt to the very highest standards and has covered 1700 miles in the 18 months since completion.
The engine is PA and has been in the car since 1961 (buff log book) or before (it had an engine change before the war).
In "as new" condition, including Dublin over Ulster Green paintwork, green Colingburn trim, black mohair weather equipment, outstanding condition inside and out.
Nothing skimped - even has the correct battery!
Price around the insurance valuation.
MG J2 (UK)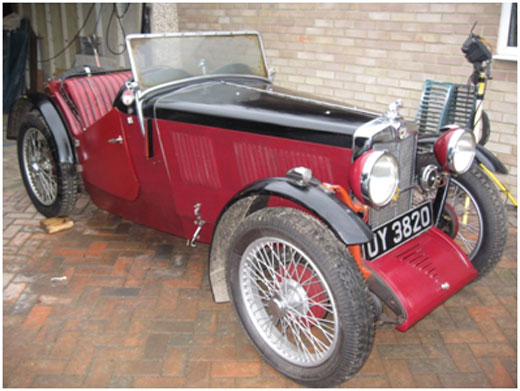 Having owned my J2 for 25yrs I've reluctantly decided to sell. Refurbished following discovery, I have photo evidence, it now needs doing again. The upholstery is good, the chrome good, the floor is good, the chassis is sound and the car has new tyres, two sets, town and country and cross ply. Some parts need refurbishing. The engine runs fine but would benefit from some TLC. The windscreen needs replacing as it is stained The rear window in the hood is missing and I do not have the side screens. A car with good history and perfect for a comfortable project. I have the complete history including the factory release paperwork and an old log book and some interesting photos of the find.


1936 PB project (Netherlands)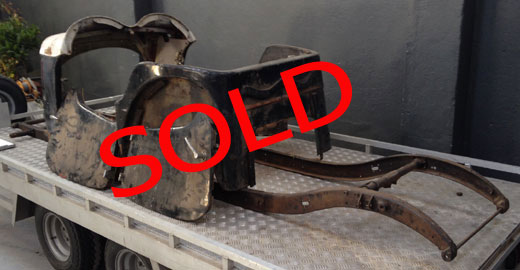 PB 0726 was sold on 27th Jan 1936.
Engine # 864A, Gearbox # 135P
Most of the parts for this car are included, see the pictures. There are some new and repaired parts by John Marks, see picture 6.
Contact details: Berend van den Broek, Netherlands
tel. 0031654325090
F-type Stiles body (Netherlands)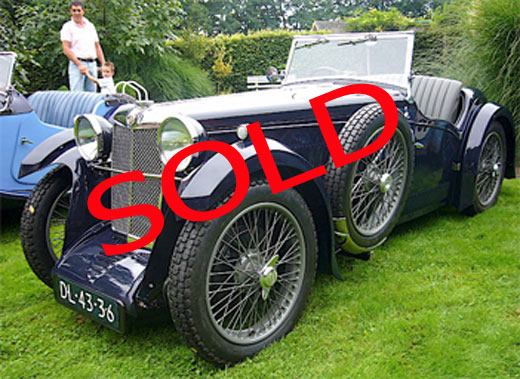 MG F, Type Stiles, 6 cylinder engine, 3 seats
Concours car, Original engine, Rebuild between 2005 and finalist in 2012.
All original details like steering wheel, head lights, interior, new tires etc.
Original documentation like certificate from factory included
Built in: 1932
Body was made by James Young
The car is in a excellent shape.
The car is located in The Netherlands in a place near Haarlem (20 min. from Amsterdam)


My contact details:
Frank Schuyer
Mobile: +31 653 898005

Please ignore the different registration numbers shown in the pictures. The car is F1286
Nick
1933 J2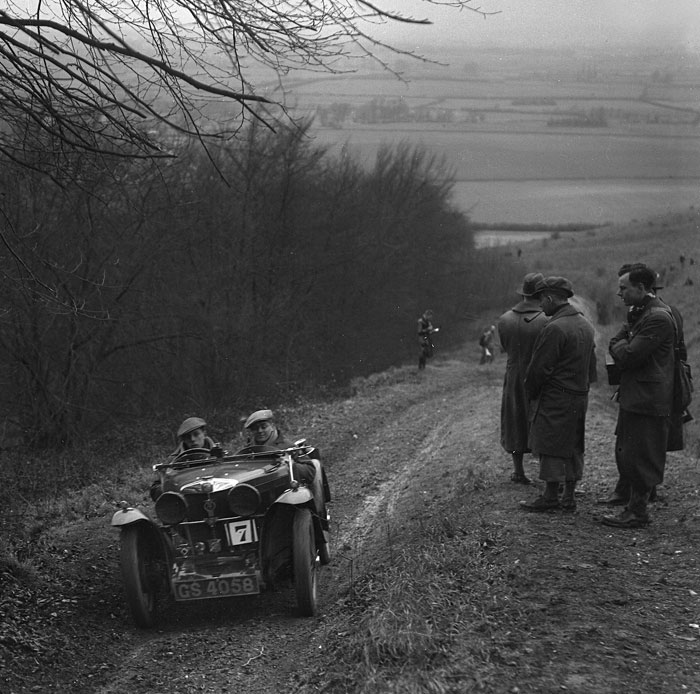 1933 MG J2 with known Trials history from 1933-34. J3506
Period documentation and receipts from MG.
Great original colors, Black with blue wheels and interior.
Currently in Cream Cracker colours.
Older restoration. Runs and drives well.
Matching number engine, gearbox and body.

For more information and pictures, please visit www.historicJ2.com.

If you'd like to talk about the car in person,
please contact Daniel at (203) 778-2601 (USA)

1934 PA (US)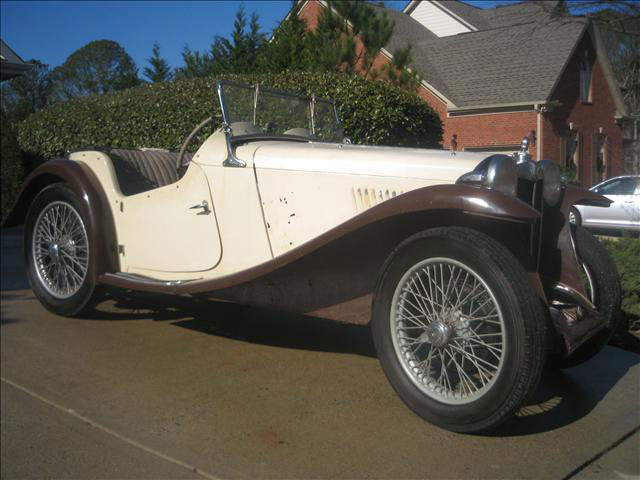 Extremely rare.. NOT a kit car,.. this is the real model, MG only made 2 years, 2000 total production, very few on the road in entire world..the PA was the last car model designed by Sir William Morris and Cecil Kimber and to have been built in Abingdon. The P was a much more refined Midget that its predecessor J. Its 3 bearing crank was much more robust delivering a very smooth performance with the same 847 cc displacement. The later PB had an increased displacement of 939 cc and a few more creature comforts. Only 2499 "P" types produced from 1934 to 1936, in Cream Cracker factory race colours. Comes with original shop manual and Whitworth tool kit. Garage kept. Note hand wound racing steering wheel, original suspension, overhead camshaft engine number with matching number. Body number MG 490/102. The car carries it's original license plate BCV 18. Note the true to model honeycomb grill and fold down windscreen.

1933 J2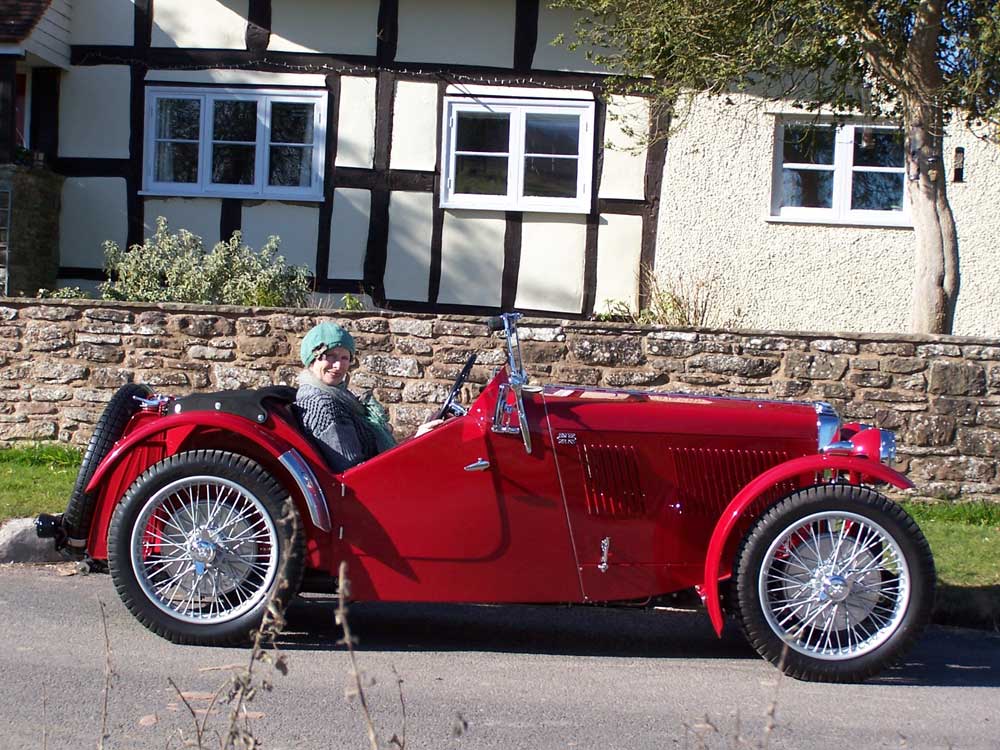 Our much loved MG J2 is reluctantly offered for sale and seeking a new home with a MMM enthusiast.

This beautiful 1933 J2 has been fully rebuilt to the highest possible standard with no expense spared. Completed in early 2010 the standard of engineering, the quality of work and the finish achieved are exceptional. OC 3816 was the winner of the car of the show award at the Brooklands MG Era meeting in 2012.

Incorporated at the time of the rebuild are a number of period modifications to enable it to be driven confidently and enjoyably in modern day traffic conditions and to provide the correct basis for competition use if so desired.

Full specification available on request but this includes:- Fully rebuilt engine with new block, Phoenix crank and rods, Venolia forged pistons, Supersport big Cam, C/J4 front housing with oil and water pump, ported and gas flowed head with hardened seats, J3 exhaust manifold, etc, etc.

It has J4 Split track steering, rebuilt steering box, 12 inch brakes with Typecast alloy/iron drums, rebuilt gearbox with new close ratio gears, rebuilt axle with new 8/43 CWP and 4-star diff, strengthened axle casing, special heavy duty half shafts, new wheels and hubs, Blockley tyres, etc, etc.

Bodywork by Steve Gilbert, Collingburn upholstery, chrome and nickel plating by Derby plating and a show standard top quality paint scheme.

Email for full specification and further details

1933 L Magna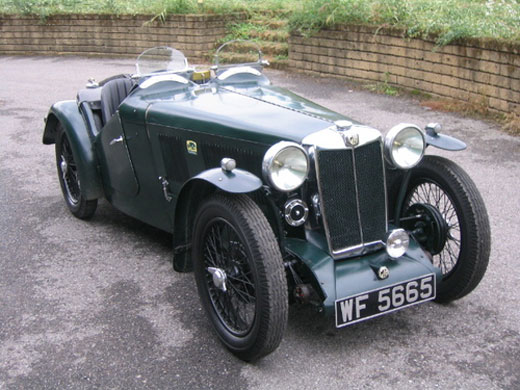 MG L Magna- sport. Nr. L 0269. Original Car. Certified by British Motor Industry Heritage Trust. Many historical documents from the archives of the MG factory. Certified by FIVA category A/3 in Italy, category A/2 in England. Italian Plates. It's car has participated in the Millle Miglia of 2007 and many other races in Italy.
16 records found