Location details
Printed from: Triple-M Register
Topic URL: https://www.triple-mregister.org/forums//topic.asp?TOPIC_ID=7856
Printed on: 18/04/2021
Topic:

---
Topic author: Robin Hamblett Subject:
Posted on: 21/02/2014 18:29:15
Message:

Hi all


The following pictures have been sent to me and I hoped someone may be able to shed some light on the locations or events please.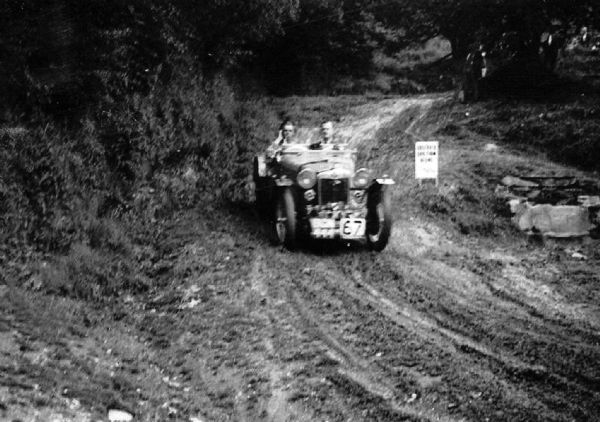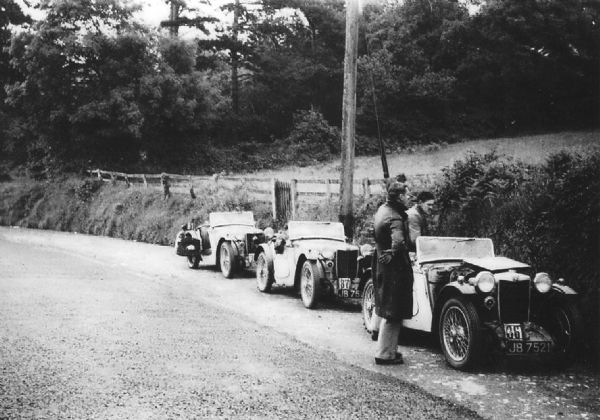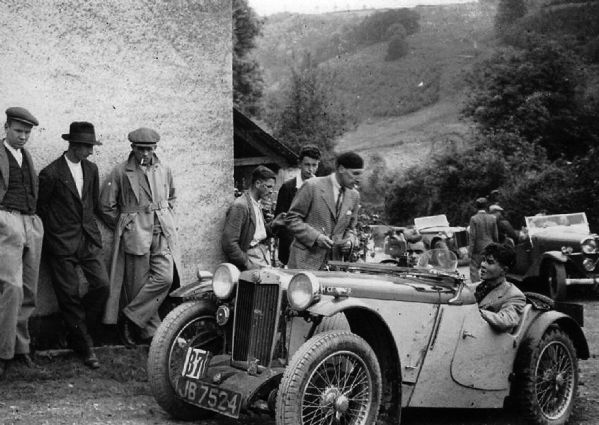 Many thanks


Robin



J2 J3666 & J3 3764
Replies:

---
Reply author: Mike the M
Replied on: 23/02/2014 13:22:15
Message:
Are the bottom two the 1936 Brighton Beer trial?
according to Cowbourne Toulmin was number 36 in JB 7521, 37 Crawford in an unknown car. Jones was in JB 7525 number 38.
The second photo looks to be the same farm, but do not know where!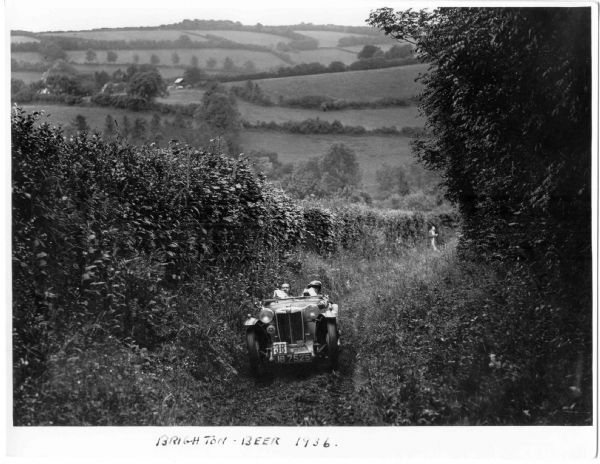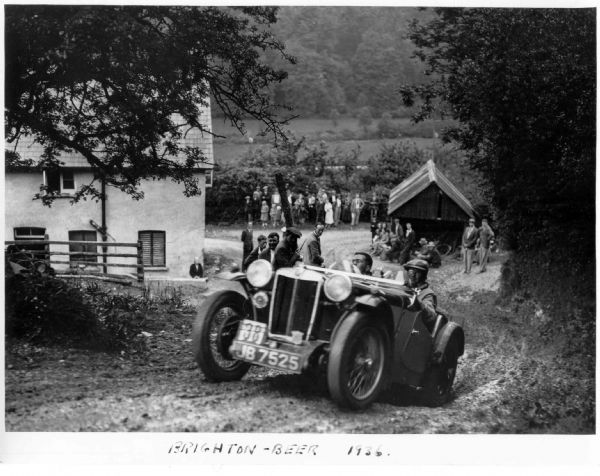 Mike Dalby
---
Reply author: MaGic_GV
Replied on: 23/02/2014 16:15:20
Message:
BGN 444 in the first picture is identified in 'MG trials cars' as Ken Scales' car, which was number 67 on the same trial, so all you need is a route card and you are home and dry!



Regards,
Graham

---
Reply author: Mike the M
Replied on: 23/02/2014 21:58:12
Message:
The route and results!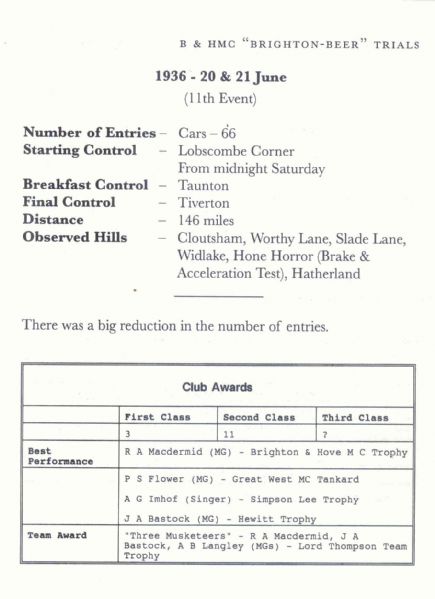 Mike Dalby
---
Reply author: MaGic_GV
Replied on: 24/02/2014 08:46:47
Message:
A coincidence, my friends dad ran the garage at Lobscombe Corner in the sixties. I stayed with him on many occasions- many happy memories but no M Gs at that time!

Regards,
Graham

---
Reply author: Colin Butchers
Replied on: 24/02/2014 10:30:19
Message:
Picture 1 - don't know.
Picture 2 - about 5 miles south of....... I'm kidding. One telegraph pole in Devon or Somerset looks like any other !
Pictures 3 and 5 Hone Horror. This is (was) in the grounds of Hone Farm, off the A396 south of Dunster, and just up the road from Widlake. Since the photographs were taken, the bottom of the section in the farm yard has been chopped away to allow the installation of an oil tank. Some people have no respect for trials history. Both Hone and Widlake are on private property and permission from the owners or tenants should be obtained before any trespassing is done.
Picture 4 Worthy Lane between Exford and Edgcott in the depths of Exmoor. This section was the subject of loads of research and speculation by Bryan Ditchman and his merry band of Walking Trials friends. Now we have found it, it is (for me at least ) a bit of a disappointment as it is quite short, not very steep and the surface presents no apparent problems. Still, it is nice to find it after all the very considerable effort in doing so. It is a farm access (or egress) track, probably in normal daily use.
Any suggestions about picture 1 (and why not, Picture 2 as well) eagerly awaited.

Colin B.
---
Reply author: Mike the M
Replied on: 24/02/2014 20:15:17
Message:
Pictures 4 & 5 were from the John Jones' archive of his Fathers' (J. E. S. Jones) photographs, and were only marked as on the pictures, no place names.

Mike Dalby
---
Reply author: Colin Butchers
Replied on: 25/02/2014 10:18:24
Message:
On cosidering this matter agsin, I think that Picture 1 (Ken Scales in his PA) is at the bottom of Slade Lane. I have been up this hill as passenger to Bryan Ditchman in D'Artagnan, which in true Bryan style he took at maximum revs in 2nd gear and I was more concerned with keeping my eye-balls in their sockets rather than enjoying the surrounding scenery. All the pictures are from the 1936 Brighton - Beer Trial and I know the other sections quite well - so Slade Lane is the most likely. This Section is directly off the A396 Dunster to Tiverton road, at the place known as Pitt Bridge (where Steve Dear says that he saw an otter in recent years.)

So that settles it - except of course for the situation of the mystery telegraph pole. Event 1936 Brighton - Beer, and the cars are Ken Scales in his PA BGN 444 and the 1935/36 Cream Cracker blown PBs - Toulmin in 7521, Crawford in 7524 and Jones in 7525.

Colin B.
---
Triple-M Register : https://www.triple-mregister.org/forums//
© 2003-2021 MGCC